Culture
Gorgeous Hairstyles You Will Love – 80 Trendy and Stunning Braid hairstyles for Ladies
This stunning braids hairstyle for ladies is perfect for those that wants to make a fashion statement. It is the type of hairstyle you wear when you want to intentionally get noticed. Obviously, it is not for everyone. However, it has a way of accentuating the face of those that are bold enough to wear them. They are thick, enticing, and, like butterfly braids, will have all eyes on you.
Braid hairstyles for ladies is such an amazing thing, isn't it? Whether you want it simple or intricate, braids are an exciting way to display your style. To get inspired, check out today's shared exciting braids.
The dilemma is what to do with it that's different and fun. Don't worry, I have got you covered. I'll show you pictures of some of the most latest and trendy braid hairstyles I found with varying styles through the tresses.
So take your time and look through these latest and trendy photos of braid hairstyles as you get inspired by all the different patterns and designs. Enjoy!
Stunning Braid Hairstyles for Ladies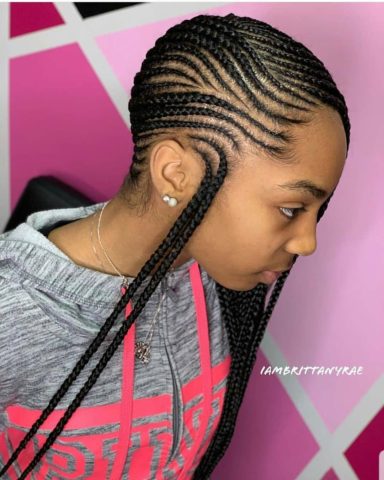 What is the Easiest Type of Braid?
Crochet braids are super easy braids if you want a stress-free process. They are fun and possess an expressive glamor that will leave people in awe. Also, crochet braids also give your natural hair the time it needs to heal. It is a low-maintenance style that could last you up to two months.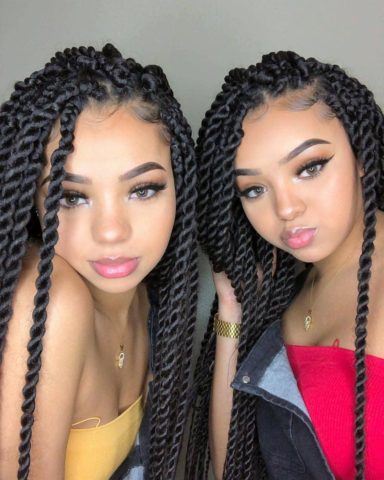 Braid hairstyles are a classic and modern style that anyone can rock. Braids are also an amazingly popular and versatile hairstyle. You can easily create the right braid to match the look you're going for, regardless of what kind of style you want to achieve. If in anyways you find the styles we shared above lovely and nice, we want to hear from you. drop your comment in the box below. thanks and have a wonderful day!